Shrl Teeing Off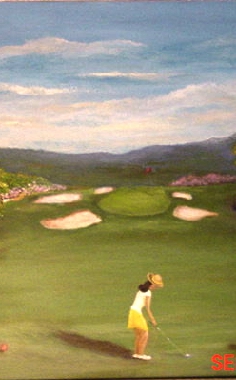 Oh those daunting traps!
SAND
by
Shrl
Sand in my shoes
Sand in my hair
Sand in my memories
Will always be there
On the tee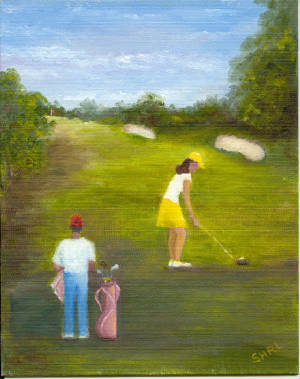 First time using a caddy in S. A.
The first time playing golf using a caddy on a vacation to South America. It was quite an experience for me. The caddy had more confidence in my ability than I and always underclubed me believing I could achieve the required distance off the tee, fairway, or approaching the green!
Would love to turn the clock back and relive that memorable vacation